Wintertime is storytime! Loo paper models Cloey and Loouise put on some hair pieces and costumes and performed a couple of fairy tales for you. Have fun solving the picture quiz!
Can you guess the 7 fairy tales?

My social distancing models Cloey and Loouise, also called toilet paper girls, put on some fancy Magic Tribal Hair pieces, I took care of scenery and properties and a few background artists round off the scenes. Maybe I should say I have improvised scenery and properties, but have a look yourself!

Find the solutions and a couple of fun facts about the photo shooting plus a special guest at the end of this article. You find links to the hair pieces shown below respective picture, so you needn't search the shop in case you wish to know more about a certain hairdo. 


Fairy Tale 1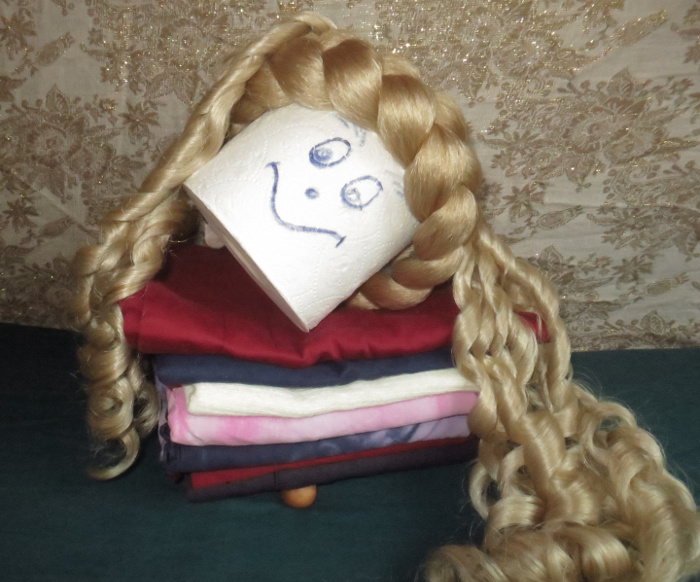 Cloey is wearing 3 clip-ins with sissi curls (also called Regency, club or stick curls or ringlets) and an XXL size Gretel headband. 



Fairy Tale 2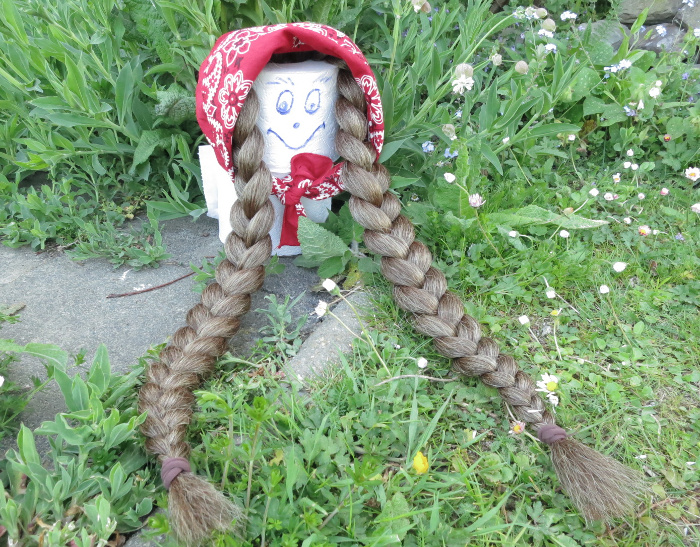 Cloey is wearing a pair of size S braids of slightly crimped hair. These are the most simple and basic Magic Tribal Hair braids, but still amazing styling wonders, you can use them for many braided hairdos and updos, twist them to twist braids and even wear them unbraided as hair falls! Since these braids are so versatile they are very populat with dancers, actors and larpers. 


Fairy Tale 3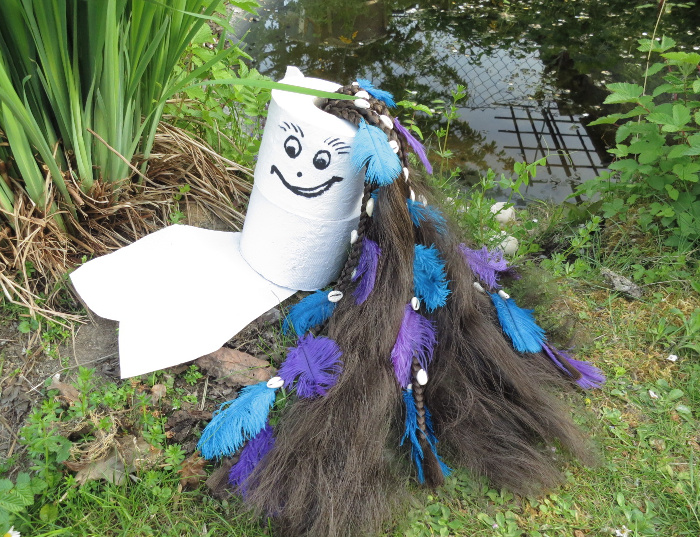 Loouise proudly presents a Fantasy Magician Gipsy Hair Piece with many cowries and real fluffy ostrich feathers. Feathers can come in many colors and be matched to your costume or your hair color.
Fairy Tale 4
Ok, actually not a fairy tale, but I bet you know the character!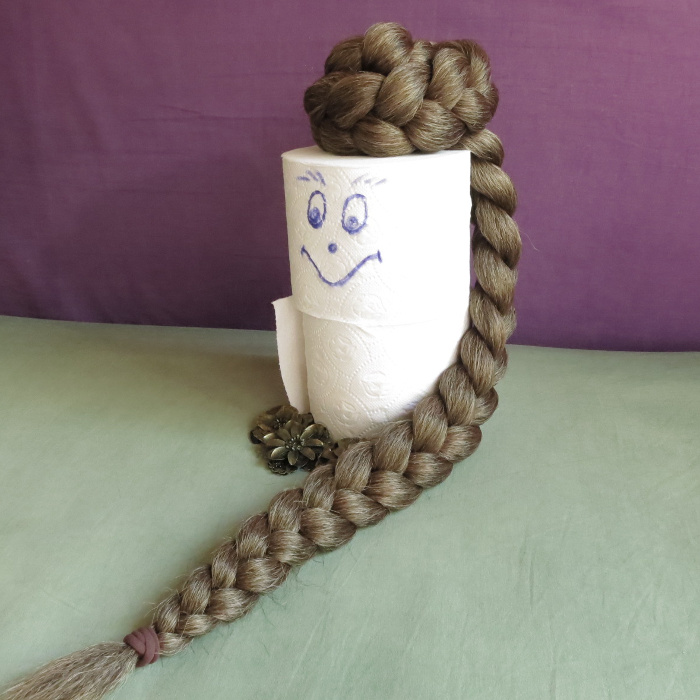 Cloey is wearing the braid pair from above again, just in a different hairdo!


Fairy Tale 5
A small hint ahead: If you find the leek confusing, just imagine it in brown instead of green ;). As I announced above, the props are improvised and the shape matched so well!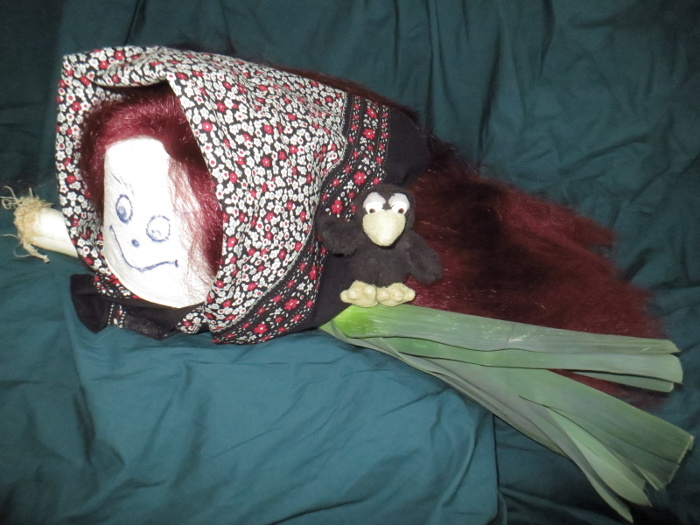 Cloey's mane is a voluminous size M hair fall of slightly crimped hair. Hair falls with this texture are very popular for Goth and fantasy stylings. In this volume size this hair piece is a multi-styling one: Braided or twisted it makes a thick braid, both braid styles can be put up into fancy chignons and much more!


Fairy Tale 6
There is a special guest star in this picture you can't see in this resolution. I will show you further below after the solutions!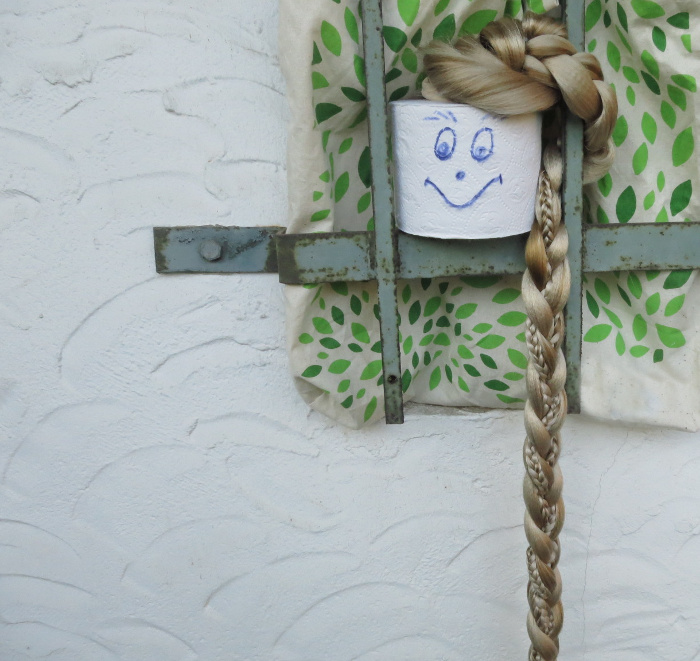 Cloey is wearing a real Magic Tribal Hair braid classic. I do not want to name it here in order not to spoil the quiz ;). This braid is 90 cm/ 36 inches long and comes with 2 interwoven braids in the big braid. When you rebraid the big braid the two smaller braids just run with 2 strands and one strand comes without an additional braid, so it is a regular 3 strand braid. 


Fairy Tale 7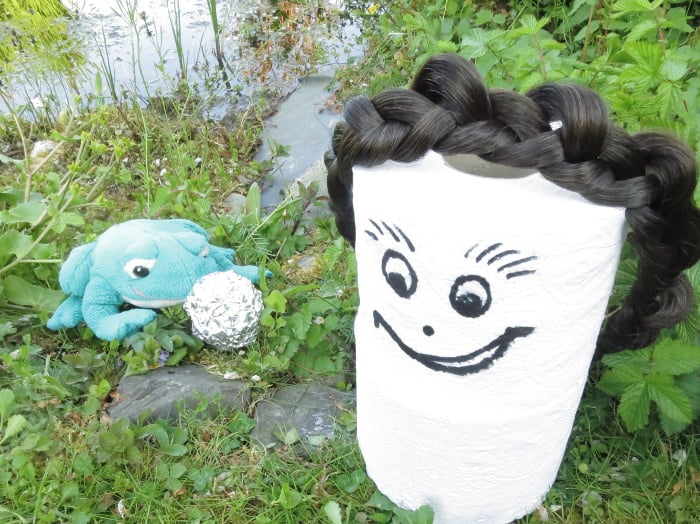 Loouise is adorning her head with a Freyja braid crown as easy-to-handle headband.




Solutions


Fairy Tale 1: The Princess and the Pea (H.C. Andersen)

Fairy Tale 2: Little Red Riding Hood (Brothers Grimm)

Fairy Tale 3: The Little Mermaid (H.C. Andersen)

"Fairy Tale 4": Princess Leia with ceremonial hairdo (Star Wars)

Fairy Tale 5: The Little Witch (Otfried Preußler)

Fairy Tale 6: Rapunzel (Brothers Grimm)

Fairy Tale 7: The Frog King (Brothers Grimm)



Our special guest star from fairy tale 6 is a solitary bee! 
She chose the hole at the end of this metal bar as her home and flew in when I had already set up everything for the picture. I tookthe first pictures, she was not impressed by me or any of my stuff around her home. Or maybe she was, because she showed me her behind only, haha! Naturally I took down all my props carefully to not disturb her.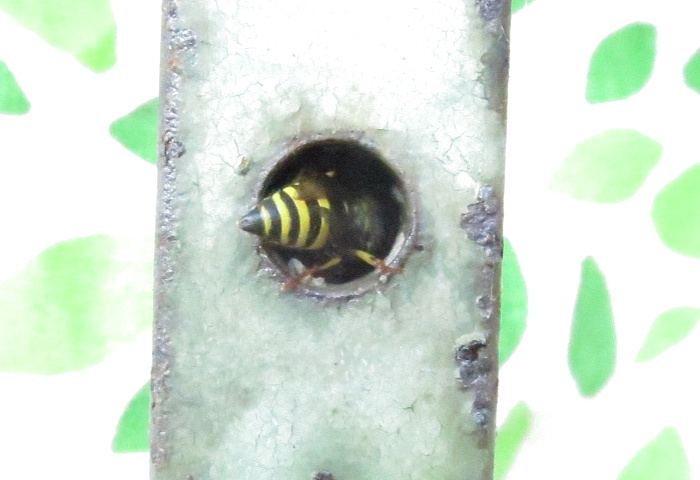 Fun Facts

All outside pictures I shot in my mother's wildlife garden in spring 2020, so the pond is real and not photoshopped ;). The thick, dark knobs you see at the edge are water snails.

Why toilet paper rolls as models? The first pictures I made in spring 2020, a short time after the beginning of the pandemic and as a consequence the loo paper crisis. Naturally I could have chosen dolls as social distancing models as well, but since toilet paper suddenly was of such big value I decided to pimp my products this way. Not a necessity, of course, but extremely fun to do and funny to look at, so here you find even more hilarious pictures with Cloey and Loouise!

The overdimensional pea in fairy tale 1 is actually a marzipan potato, ok, let's rather say it way, because I ate it afterwards ;). A real pea would have been way to little to really show up in the picture and as there are yellow peas as well I did not turn it into a green one.

Anyway, the price for improvisation and creativity does absolutely go to the leek broom, don't you agree?

Feel free to add your comment below! I hope you liked reading this and guessing as much as I arranging and taking these pictures!

Melanie at Magic Tribal Hair



More quiz fun in this blog article! 
More hilarious pictures with Cloey & Loouise