Info in Deutsch weiter unten!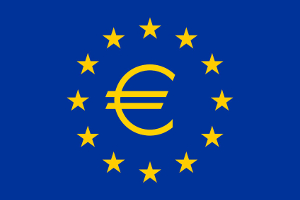 All coupon codes for the European website originally expiring Dec 31, 2018 have been extended until Jan 7, 2019 to compensate for the 2 days where you could not place an order and redeem them! This also applies to the free bronze or silver hair flower offer, see slideshow on European website!

I am super happy about the fix being operated earlier than expected and wish everyone a happy new year!
Melanie at Magic Tribal Hair
Dear customers, 

our European website www.magic-tribal-hair.com has been down since afternoon December 29, 2018 due to technical issues. The person in charge at our hosting company is off for the holidays and the team taking care of the U.S. site does not have any access to the European sites, so this issue cannot be solved at the moment. We are extremely unhappy about this situation and apologize for any incovenience.

Please understand that you need a delivery address outside Europe to make purchases in this shop here, www.magictribalhair.com. This is due to tax and legal reasons, so we are not allowed to open this shop for customers in Europe while the European site is down.


All orders placed through the European website
will be fulfilled as promised, please contact me with your full name and subject European Website Order if you have any questions about your order while the site is offline! The European mail address info@magic-tribal-hair.com still applies!


Coupon codes for the European shop expiring on December 31, 2018
will be activated again for minimum a week from the day the shop is back online again. This applies to personal discount coupons as well as to the special on site offers. Updates will be published here and be e-mailed in our newsletter!

Happy Holidays, 
Melanie at Magic Tribal Hair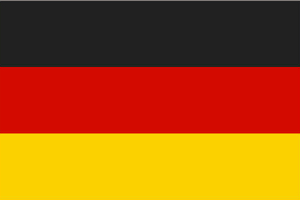 Ich habe alle Gutscheine, die ursprünglich am 31.12.18 verfielen, auf den 7. Januar 2019 verlängert, auch die Gratisversand-Aktion mit Gutscheincode FROHE_WEIHNACHTEN! Ich denke so sind die 2 Tage Ausfall, in denen nicht bestellt und kein Gutschein eingelöst werden konnte, wieder gut gemacht!

Ich bin sehr erleichtert, dass die Reparatur schneller erfolgte als gedacht und wünsche Euch allen einen guten Rutsch ins neue Jahr - Melanie von Magic Tribal Hair!

Liebe Kundinnen und Kunden, 

die europäische Webseite www.magic-tribal-hair.com und somit auch unser deutscher Onlineshop ist aufgrund einer technischern Störung seit dem Nachmittag des 29. Dezembers 2018 offline.
Der zuständige Mitarbeiter bei unserem Website Hoster ist über die Feiertage beurlaubt, das Team, das diesen U.S. Shop betreut hat leider keinen Zugriff auf die deutschen/ europäischen Seiten. Daher kann das Problem momentan nicht gelöst werden, ich hoffe am 2. Januar direkt jemanden vom EU Team zu erreichen. Natürlich ist diese Situation höchst unerfreulich und ich entschuldige mich für die Unannehmlichkeiten!

Du möchtest gerne bestellen? Dies hier ist unser U.S. shop www.magictribalhair.com, um hier zu bestellen benötigst Du eine Lieferadresse außerhalb Europas. Aus rechtlichen Gründen ist es uns nicht möglich über diesen Shop Bestellungen mit Lieferung nach Europa anzunehmen, während der europäische Shop nicht verfügbar ist, bitte habe hierfür Verständnis. 


Alle Bestellungen, die bereits über die europäische Seite aufgegeben wurden
werden wie geplant bearbeitet und geliefert. Du hast leider im Moment keinen Zugriff auf Dein Kundenkonto dort, wenn Du also eine Frage zu Deiner Bestellung hast, kontaktiere mich bitte mit Deinem vollständigen Namen und dem Betreff Bestellung über deutschen Shop! Die E-Mail-Adresse info@magic-tribal-hair.com ist weiterhin gültig!


Gutscheine für den deutschen Shop, die am 31.12.2018 auslaufen
werde ich für mindestens eine Woche von dem Tag, an dem der deutsche Shop wieder online ist, erneut aktivieren. Das trifft sowohl für persönliche Gutscheine, als auch für die aktuelle Aktion Gratisversand zu. Updates stelle ich hier ein und informiere Dich auch über den Shop-Newsletter!

Einen guten Rutsch, 
Melanie von Magic Tribal Hair